Ponds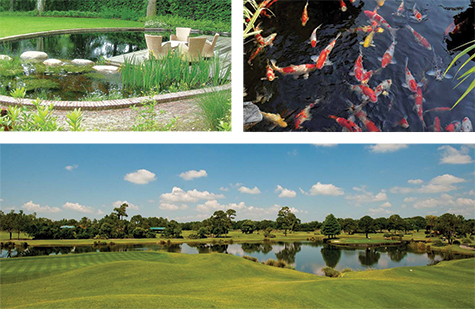 What could be more beautiful than to have an oasis of pleasure at home? The atmosphere of calm and unity with nature will give you your own lakes and ponds. They are an important component in the design and creation of landscape. It's so nice when your garden is decorated by ponds.
Among the construction of lakes and ponds are very popular lakes and large ponds, ponds for swimming, lawn and ornamental ponds and ponds for fish. When creating such a beauty in your home, you can not ever give up the peace of mind and body that create these artificial systems.
Our experts, together with partners, will develop a full range of technical facilities, so that your man-made water design holds not only decorative but also practical function.
Examples